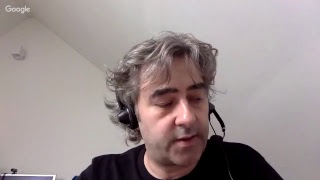 Java EE 8 Hot News with David Delabassée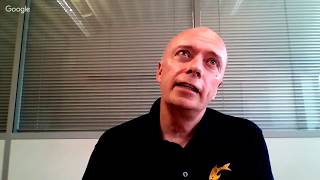 Java EE 8 and Microprofile from Payara's CEO, with Steve Millidge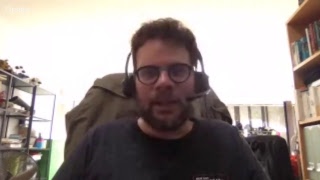 CDI and Java EE 8 with Antoine Sabot-Durant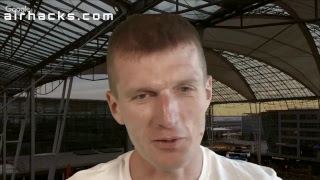 The Future of Java EE with Adam Bien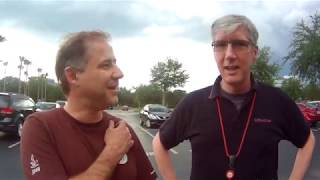 Servlets, JAX-RS and Career Tips from Ed Burns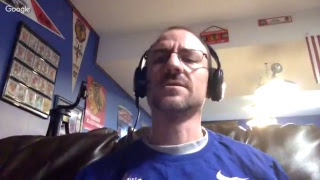 Community, JSF and Java EE 8 Resources with Josh Juneau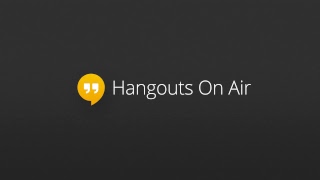 Microprofile, Microservices and Java EE 8 with Kevin Sutter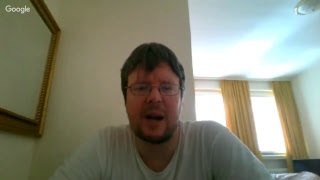 Java EE 8 and Tons of JSR's with Werner Keil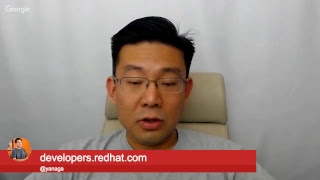 Java EE 8 x Spring, Microservices, Containers and Java's Future with Edson Yanaga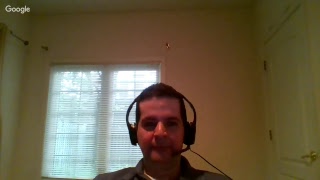 Java EE Evangelism, Resources, Books, API's and more with David Heffelfinger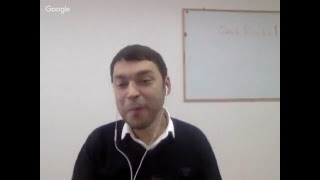 Java EE 8 Highlights, Containers, Microservices and Challenges Ahead with Ruslan Synytsky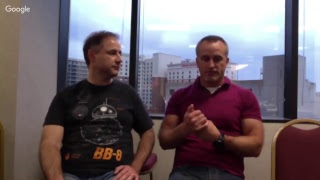 MVC, Java EE 8 Improvements and JCP with Ivar Grimstad SouJava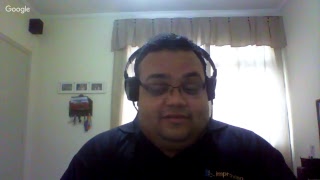 Bean Validation, CDI and Java EE 8 Umbrella Spec with Michael Nascimento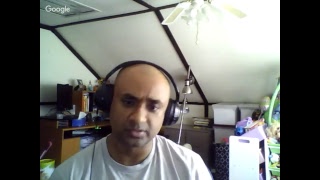 Java EE Guardians, Java EE 8 Improvements, JCP and Security API with Reza Rahman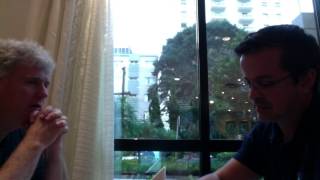 Performance Tunning, Java 9 and Career Tips with Kirk Pepperdine
Java EE 8 Hot News with David Delabassée

@delabassee @elderjava David Delabassée is a software evangelist working for Oracle; his primary focus is Java on the server side, i.e. Java Platform, Enterprise Edition. Prior to Oracle, Delabassée spent a decade at Sun Microsystems focusing on Java end-to-end (from the smart card to the high-end server) and related technologies and developer tools. In his various roles, he has been involved in numerous Java projects since the early days of this technology. Today he lives in Belgium and in his spare time he enjoys playing video games and LEGO with his daughter. He also enjoys tinkering with technologies such as Java, home automation, electronics, pinballs, etc.

Java EE 8 and Microprofile from Payara's CEO, with Steve Millidge

Steve is the Founder and Director of Payara and C2B2 Consulting. Having used Java extensively since pre1.0, Steve has over 15 years' experience as a field based Professional Service Consultant along with extensive knowledge of Java middleware. Before running his own business, Steve worked for Oracle as a Principal Consultant in Oracle's Technology Architecture Practice, specialising in Business Process Integration and scalable n-tier component architectures. Steve now uses this knowledge to build and grow Payara and C2B2 Consulting and is responsible for the strategic direction of both companies.

CDI and Java EE 8 with Antoine Sabot-Durant

Antoine is the Spec Lead of @cdi-spec, also involved in various projects linked to CDI ecosystem and Java EE.

The Future of Java EE with Adam Bien

@AdamBien @elderjava Many of the guys that we interviewed in this series said: "Elder, you guys should interview Adam"! Is easy to know why: he is one of the most influencers in the Java world today. Specially in the Java EE world! No big Java conference nowadays is really big without Adam as a speaker. His blog is one of most successful in the whole world with millions of page views every year and hundreds of posts. His Github repository has tons of awesome code and thousands of followers. He is also member of Expert Group of many important JSR's, including 366 (Java EE). He wrote several books that are all best sellers. And, finally, he is Java Champion, NetBeans Dream Team Founder and 10 times voted as JavaOne Rockstar.

Servlets, JAX-RS and Career Tips from Ed Burns

Ed Burns in a great conversation discussing the status of JavaEE 8, Agile Development, Servlets, JAX-RS and other technologies. Ed is the author of "Secrets of the Rockstar Programmers" book, and he explained what makes a developer a Rockstar. SouJava's JavaEE Interviews - http://soujava.org.br/javaee8 Secrets of the Rockstar Programmer - http://ridingthecrest.com/ Ed Burns' Blog - http://ridingthecrest.com/blog/

Community, JSF and Java EE 8 Resources with Josh Juneau

Josh Juneau works as an application developer, system analyst, and database administrator. He is active in many fields of application development, but primarily focuses on Java EE. Juneau is a technical writer for Oracle Technology Network, Java Magazine, and Apress. He is a member of the NetBeans Dream Team, the JCP, and a part of the JSR 372 Expert Group. He enjoys working with the Java community—he is the director of meetings for the Chicago Java User Group.

Microprofile, Microservices and Java EE 8 with Kevin Sutter

Kevin Sutter is the lead architect for the Java EE and JPA solutions for WebSphere Application Server and the WebSphere Liberty Profile. He is also very active with Java and open-source strategies as they relate to IBM's application middleware References: MicroProfile Information - https://microprofile.io/ - https://projects.eclipse.org/projects... - http://bit.ly/microprofileibm - MicroProfile: Preparing your Enterprise Applications for Microservices and Cloud Era (June 22-23 in Sao Paulo) Java EE 8 Information - https://www.slideshare.net/kwsutter/p... - Kevin's InterConnect presentations - https://www.youtube.com/watch?v=yW1E4... - David Delabassee, Oracle Java EE Evangelist Twitter Handles - @kwsutter - @delabassee - @java_ee

Java EE 8 and Tons of JSR's with Werner Keil

Werner Keil does BDD, Java EE and Microservices for a logistics world leader. Helping Global 500 Enterprises across industries and leading IT vendors. He worked for nearly 30 years as PM, Coach, SW architect and consultant for Finance, Mobile, Media, Tansport and Public sector. Werner is Eclipse and Apache Committer and JCP member in JSRs like 354 (Money), 364 (JCP.next), Java ME 8, 362 (Portlet 3), 363 (Units, also Spec Lead), 365 (CDI 2), 366 (Java EE 8), 375 (Security) and the Executive Committee.

Java EE 8 x Spring, Microservices, Containers and Java's Future with Edson Yanaga

Edson Yanaga, Red Hat's Director of Developer Experience, is a Java Champion and a Microsoft MVP. He is also a published author and a frequent speaker at international conferences, discussing Java, Microservices, Cloud Computing, DevOps, and Software Craftsmanship. Yanaga considers himself a software craftsman, and is convinced that we all can create a better world for people with better software. His life's purpose is to deliver and help developers worldwide to deliver better software faster and safely - and he can even call that a job!

Java EE Evangelism, Resources, Books, API's and more with David Heffelfinger

David Heffelfinger is an independent consultant based in the Washington, DC area. He is a member of the NetBeans Dream Team and is part of the JavaOne content committee. David has written 7 books on Java EE, application servers, NetBeans, JasperReports, and Wicket. His titles include Java EE 7 Development with NetBeans 8, Java EE 7 with GlassFish 4 Application Server, and JasperReports 3.5 For Java Developers. David has been speaking at JavaOne every year since 2012. He is a frequent speaker at NetBeans Day in San Francisco, showcasing NetBeans features that greatly enhance the development of Java EE applications. Follow him on Twitter @ensode

Java EE 8 Highlights, Containers, Microservices and Challenges Ahead with Ruslan Synytsky

Ruslan is an expert in large-scale distributed applications and enterprise platforms, led engineering and software architecture teams at Jelastic, Inntelligenz and SolovatSoft, was one of the key engineering leads at the National Space Agency of Ukraine.

MVC, Java EE 8 Improvements and JCP with Ivar Grimstad SouJava

Ivar Grimstad is Java Champion, JUG Leader, JCP Spec Lead, EC and EG Member, NetBeans Dream Team and International Speaker. Links MVC Spec: https://github.com/mvc-spec/mvc-spec

Bean Validation, CDI and Java EE 8 Umbrella Spec with Michael Nascimento

Michael is one of the experts that defined the content for Java SE 6 and 4 other Java-related standards, and co-spec lead for the new Date & Time API for Java SE 8. Recognized as one of the most influential individuals in the world-wide Java Community through the Java Champions program, he has over fourteen years of experience as an architect, designing successfully deployed solutions for all kinds of businesses. He is also recognized as a JavaOne Rock Star. Improving website: http://www.improving.com.br/

Java EE Guardians, Java EE 8 Improvements, JCP and Security API with Reza Rahman

Reza Rahman has over a decade of experience with technology leadership, enterprise architecture, application development and consulting. He has been working with Java EE technology since its inception, developing on almost every major application platform ranging from Tomcat to JBoss, GlassFish, WebSphere and WebLogic. Reza has developed enterprise systems for well-known companies like eBay, Motorola, Comcast, Nokia, Prudential, Guardian Life, USAA, Independence Blue Cross, CapitalOne and AAA using EJB 2, EJB 3, Spring and Seam.

Performance Tunning, Java 9 and Career Tips with Kirk Pepperdine

A really nice chat with the Java Champion and Performance Specialist, Kirk Pepperdine. He was in Sao Paulo for QCon and accepted to have a breakfast with us and talk about the new Java releases (SE 9 and EE 8), performance and career.